Carpathia
Astrographical information
Star Position

10,14,441

Moon(s)

Teladian

Diameter

45,000 miles

Day Length

35 Hours

Year Length

499 days

Atmosphere

88% Oxygen
10% Hydrogen
2% Nitrogen

Surface temperature

72 degrees

Population

450,000

Species
Government
 A uninhabited world that is a Class M by Starfleet standards. It was colonized by the Taiidan species when Starfleet made a treaty with the UGI. Most of the solar system was considered to be uninhabited. It was renamed to the Carpathian system.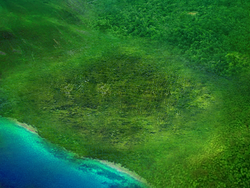 The Carpathian surface is beautiful by UGI standards this class M is a Gaia class world and is considered to be one of the most beautiful types of worlds and are strictly for population and military bases but not for mining.
The planet's many forest and beautiful terrain makes it a tourist heaven but was considered to be off limits by Starfleet once UGI colonized it.
The Taiidans made with quick haste to fortify the planet not realizing that they are not exactly going to be threatened only by possible Klingons but pose too little of a threat. Around each of the 5 cities is 3 Disruptor Turret installations, 2 photon turret installations, 5 plasma turrets, and 7 Barracks around each city. This makes the planet one of the most fortified planets in the Alpha quadrant. Within 4 months a planetary ring will be created.